Buffalo Steel Products proudly announce that we will be sponsoring all the sheep hurdles for the Golden Shears Ireland event in Gorey Co. Wexford this year.
The 16th GOLDEN SHEARS WORLD SHEEP SHEARING & WOOL HANDLING CHAMPIONSHIPS take place in the beautiful coastal town of Gorey, County Wexford, Ireland from 22nd May to 25th May 2014.
Fringe events run from Saturday 17th through to Sunday 25th May – see our Entertainment section for more information.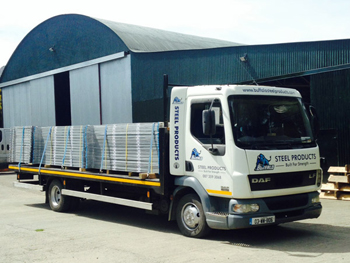 Come visit us at our stand at the event to talk about our new product range arriving in the summer, including:
10ft hot-dip galvanised mesh, also non mesh field gates
12ft hot-dip galvanised mesh, also non mesh field gates
14ft hot-dip galvanised mesh, also non mesh field gates
15ft hot-dip galvanised mesh, also non mesh field gates